Writing
Vision Statement

"Literature should jolt the senses, making us feel alive. In school, we only have time to read books that bite and sting… if the books that we read do not wake us with a blow to the head, what's the point in reading? A book must be the axe, which smashes the frozen sea within us. Literature in the classroom should have that extra bite – to surprise, challenge, delight and create wonder as well as the inexplicable charm of rhythmic and memorable language. We should read, explore and perform…"
Pie Corbett
Reading and Writing at Abacus Belsize Primary School
Children at Abacus are authors, poets, writers, reporters, composers, editors! Reading and writing are a crucial part of our curriculum at Abacus and underpins all that we do. By the end of Year Six we intend our children to have developed a love of writing and to be able to express their thoughts and ideas clearly and creatively. We are dedicated to enabling our pupils to become lifelong readers and we believe reading is key for academic success.
We intend to create writers who can re-read, edit and improve their own writing, and enable pupils to be able to confidently use the essential skills of grammar, punctuation and spelling. Writers are readers who 'magpie' words, phrases and ideas from their class texts and independent reading materials. We set high expectations for all our children to take pride in their work alongside allowing their imaginations to flourish.
Pupils will make excellent progress from their own personal starting points. By the end of Year Six they will be able to write clearly and accurately and adapt their language and style in and for a range of contexts, purposes and audiences. Our pupils will acquire a wide vocabulary and have a strong command of the written word. Most importantly, they will develop a love of writing and be well-equipped for the rest of their education. Children will freely express themselves through writing in English and other curriculum areas and will look forward to extended writing sessions where their put their skills to work.
By the end of year 6, children at Abacus are competent readers who can recommend books to their peers, have a thirst for reading a range of genres and participate in discussions about books. Children will have the skills to evaluate an author's use of language and the impact this can have on the reader and will use this in their writing. Children will read books to enhance their knowledge and understanding of all subjects on the curriculum and communicate their research to a wider audience. Children will have a deep love of reading and will look forward to tackling new books as they move to secondary school.
Writing Implementation and Progression

Abacus is a Talk for Writing School
Here at Abacus, we learn to write through Talk for Writing. Talk for Writing was developed by the well-known children's author, Pie Corbett. Its aim is to be fun, interactive, and creative whilst ensuring key writing skills are learned and developed.
The process of Talk for Writing is started by sharing a 'Key Text' with the class. This 'Key Text' is typically a story but can be non-fiction as well. We aim to make sure the children are reading stories regularly and enjoying a range of literature. Through regular reading both during English and Story Time (at the end of the day), we want children to build their vocabulary and become accustomed to rich and exciting language.
Talk for Writing consists of three stages: Imitation; Innovation and Invention. During the initial 'imitation' stage of Talk for Writing, children learn to tell a story off by heart. They retell the text using lots of actions and with expression; and make use of a story map to support their retelling.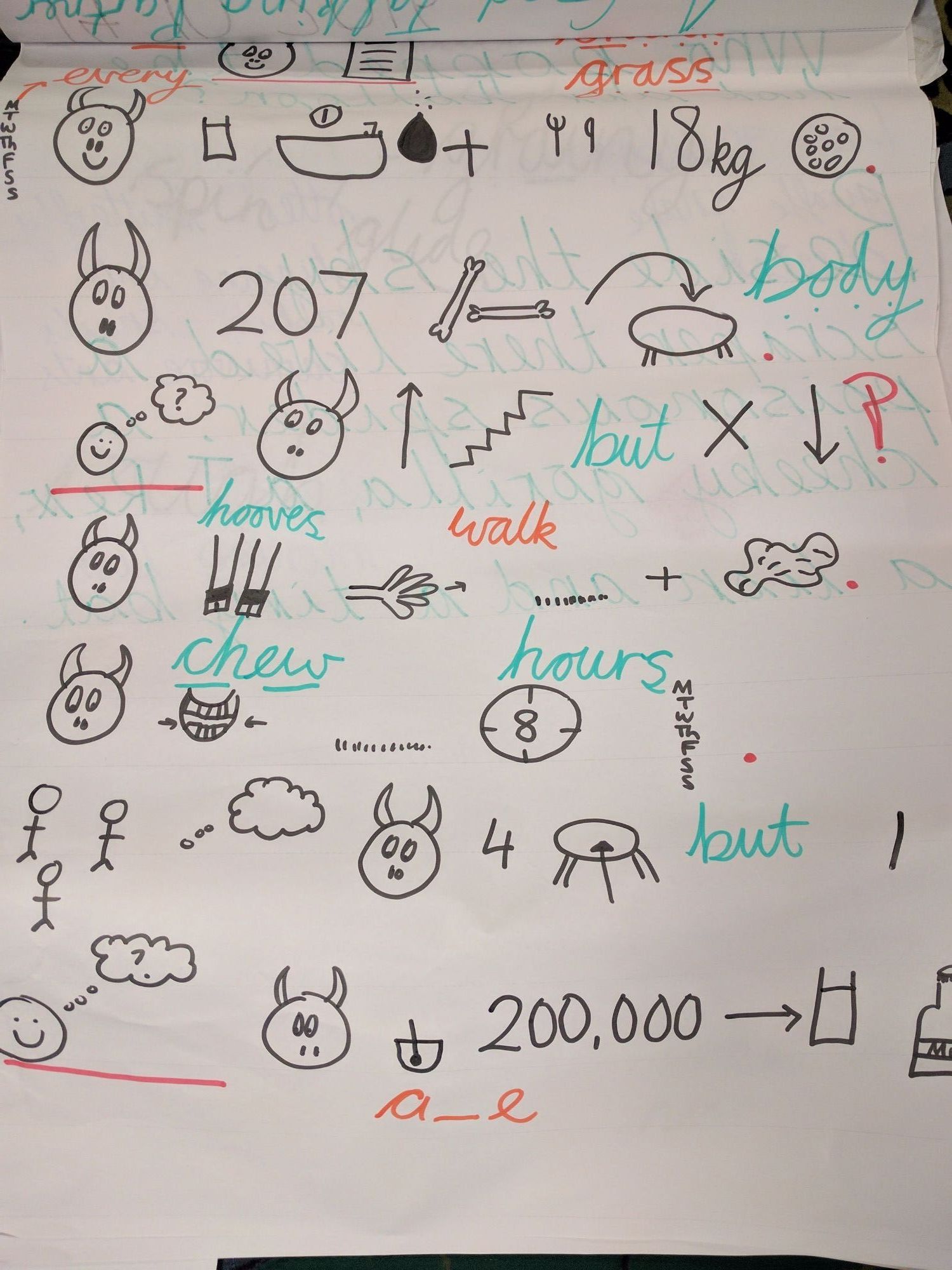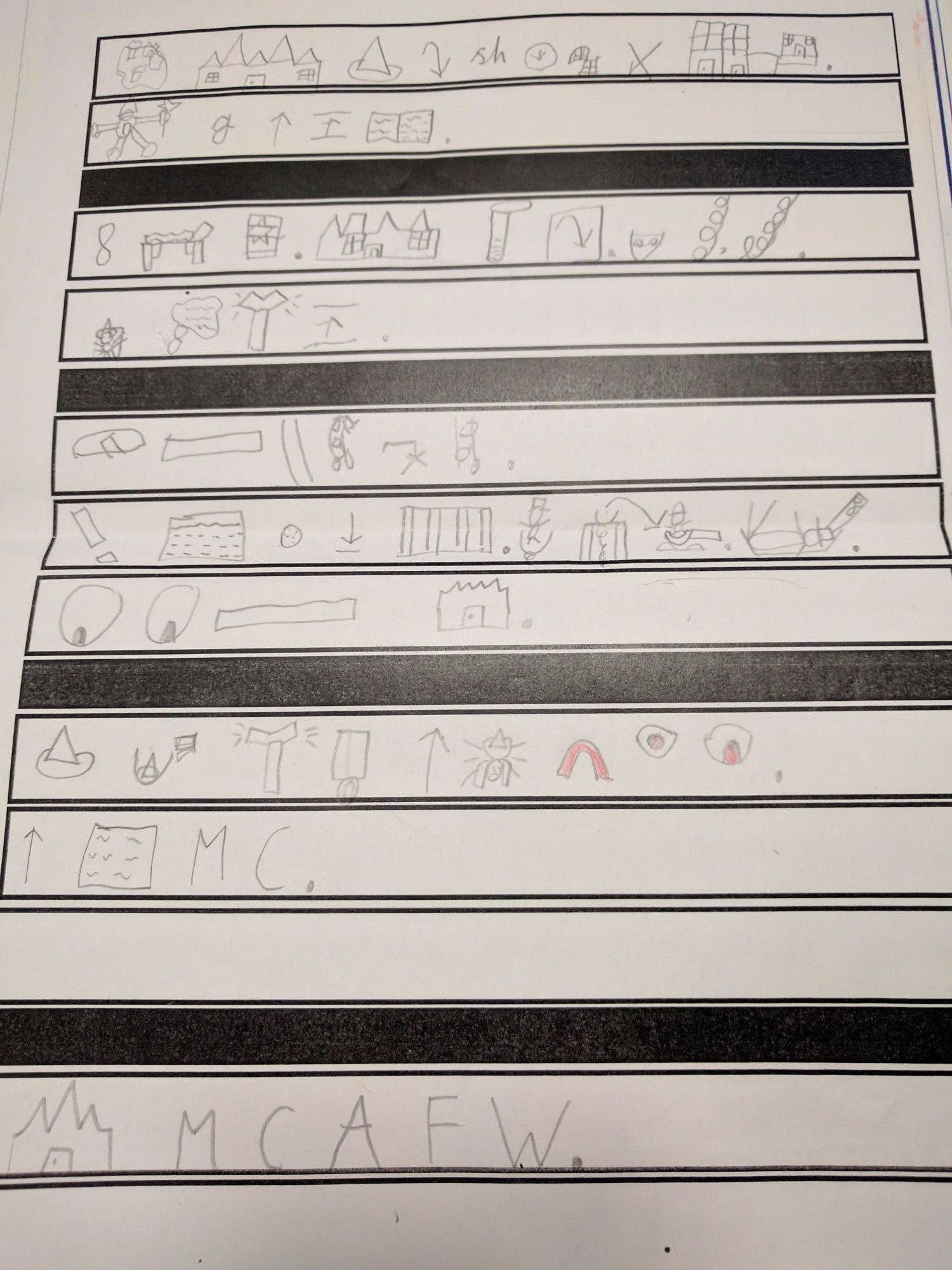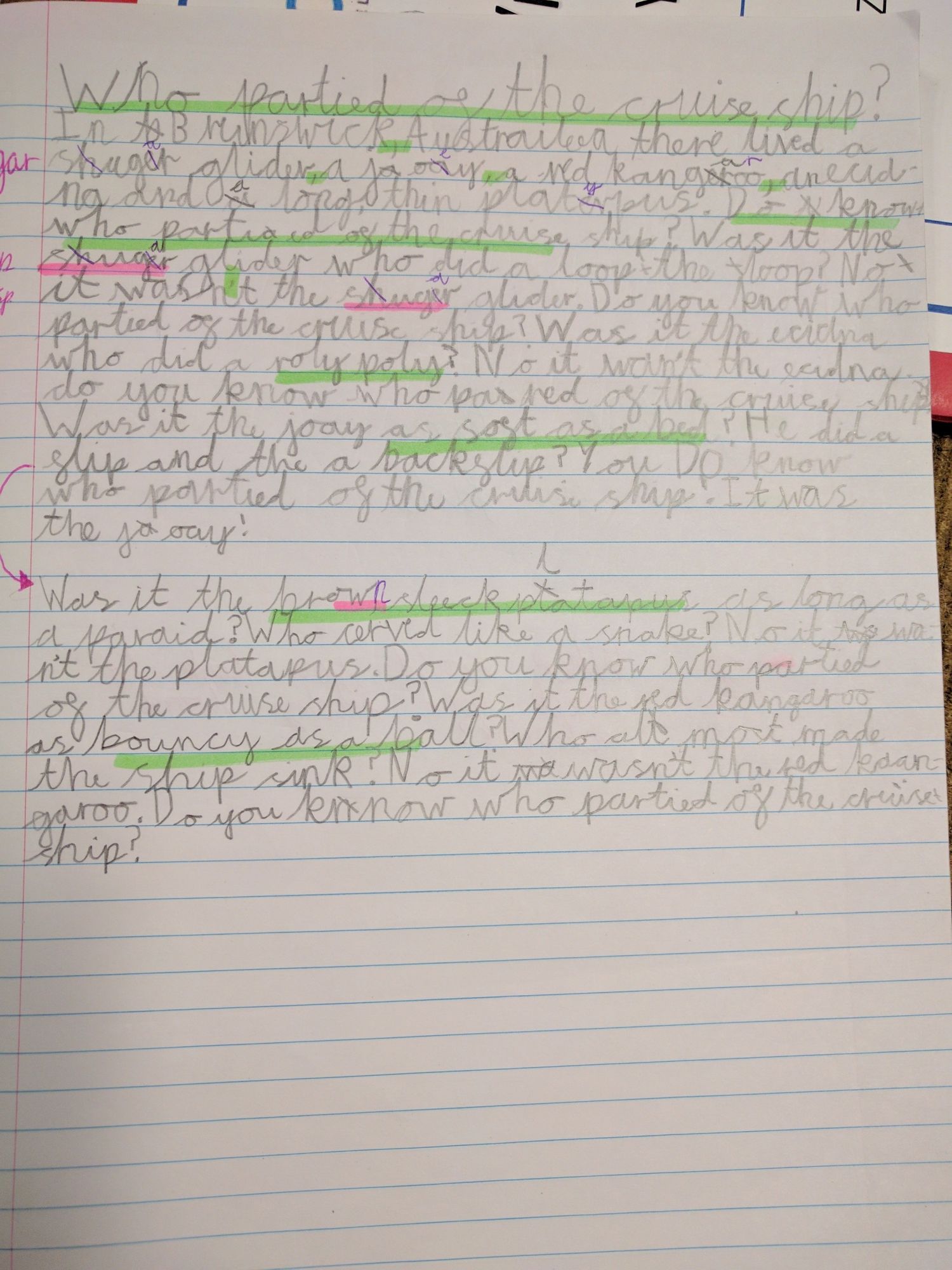 Once the text is learned by the class, they move onto 'innovation' which is where the children are encouraged to adapt and change the text. For example, if the class' key text was 'The Three Little Pigs', a child might change it so there are three little chickens in KS1 with more elaborate changes to the text as they move into KS2. They retell their adaptation and eventually write it too.
Finally, the 'invention' stage involves the children taking the key text and using it in a different way. This may be to write their very own portal tale from scratch, completely changing the genre but keeping the main character or setting or applying what they know to a completely different style of writing- The Three Little Pigs becomes 'Wolf Destructs Three Local Homes Overnight' newspaper article.
You can find more information about Talk for Writing, including a detailed overview of the process on the homepage of the T4W website here: https://www.talk4writing.com/about/