Writing
Children at Abacus are authors, poets, writers, reporters, composers, editors! They incorporate their ability to write fluently with imagination, vocabulary, writer's techniques and transcription to create stories and non-fiction pieces of writing. They use phonics knowledge and skills as a stepping-stone to read fluently and accurately, discuss books in depth and share a love of a rich and varied range of texts!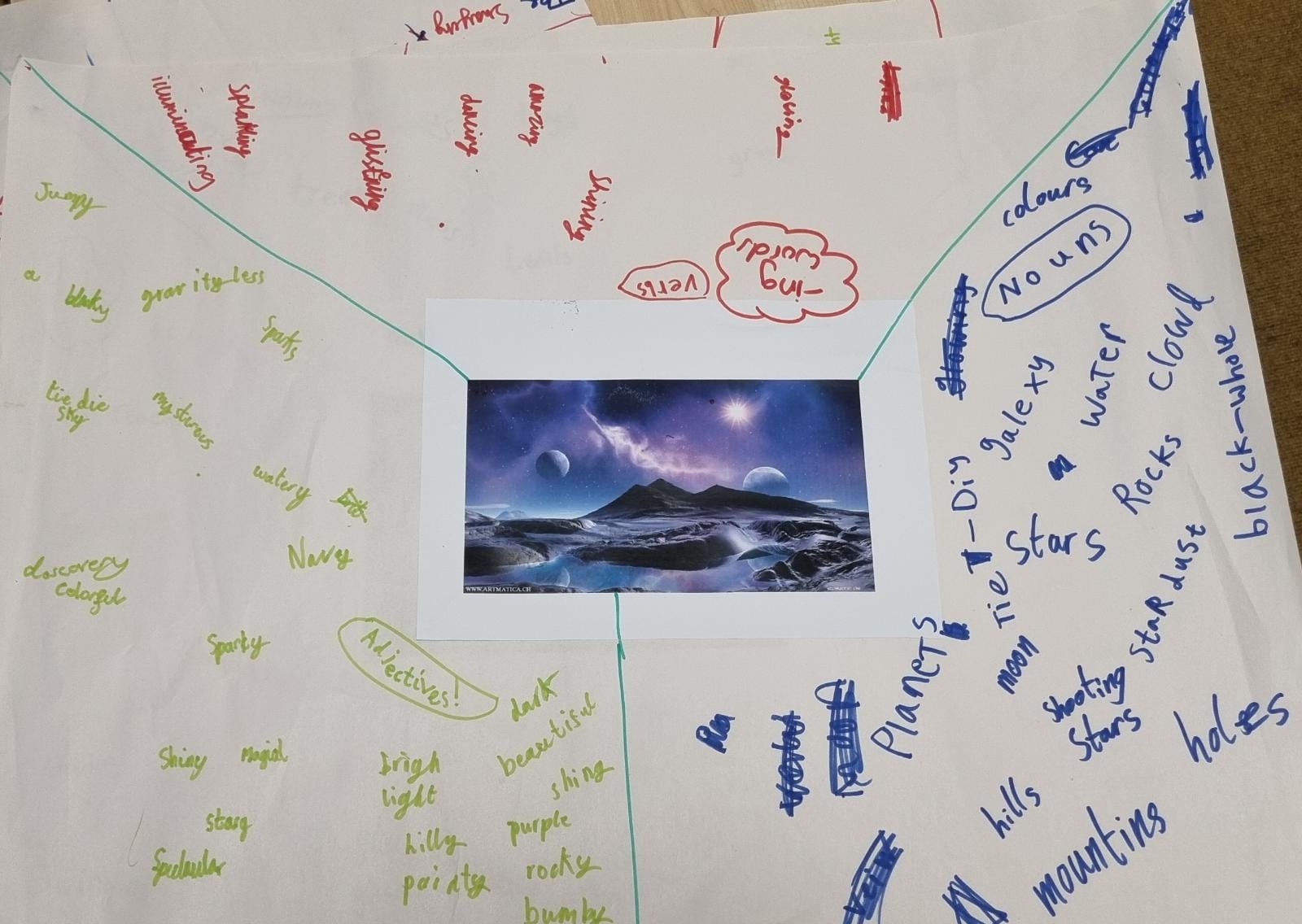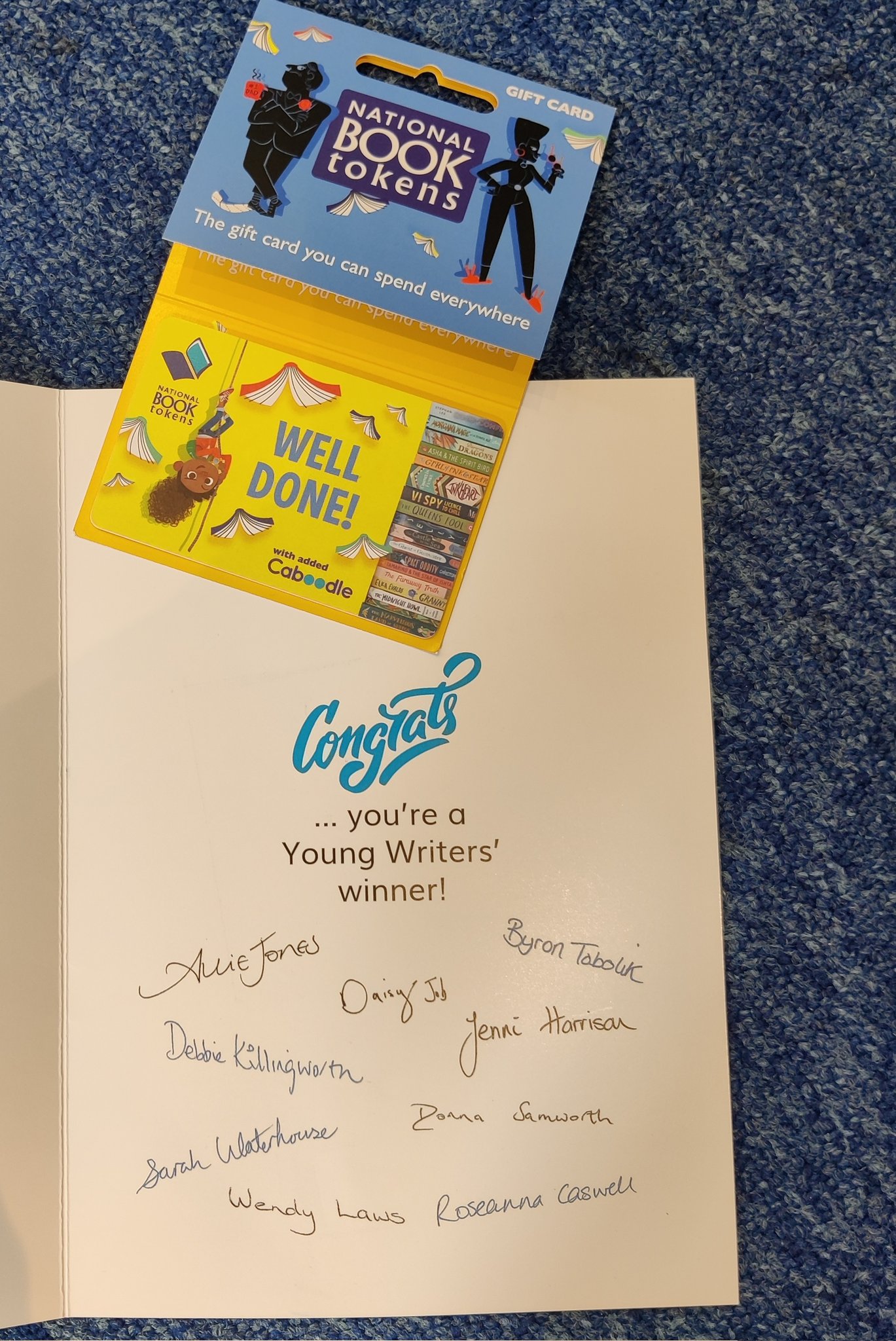 Gathering ideas for writing setting descriptions We are authors and competition winners!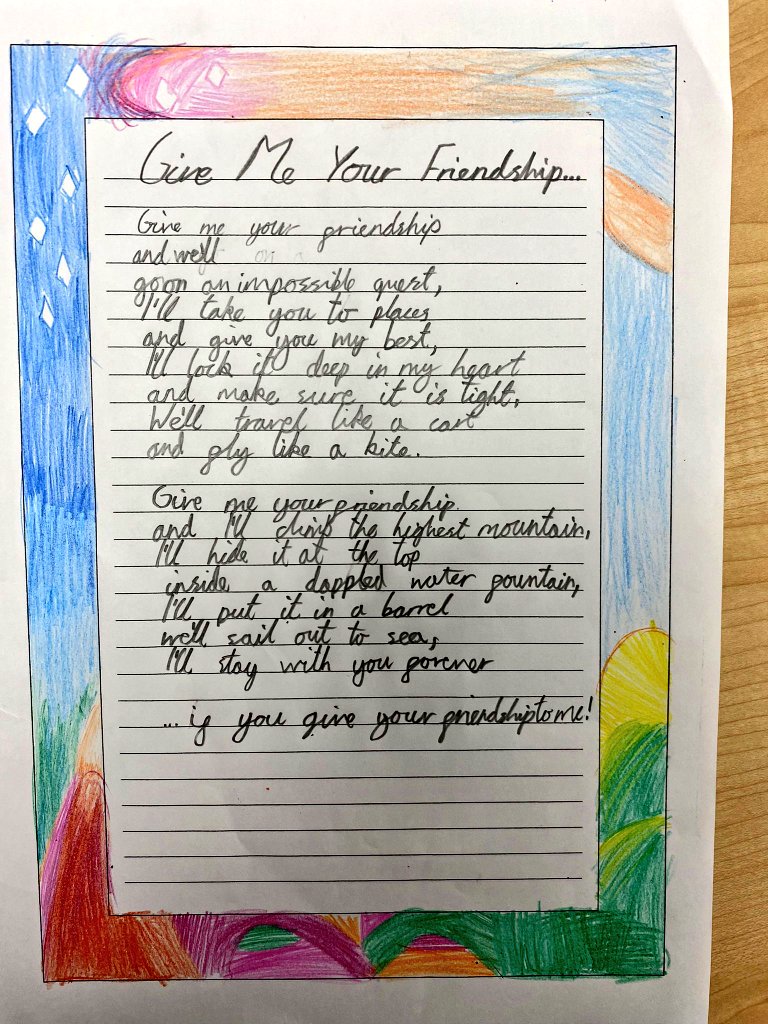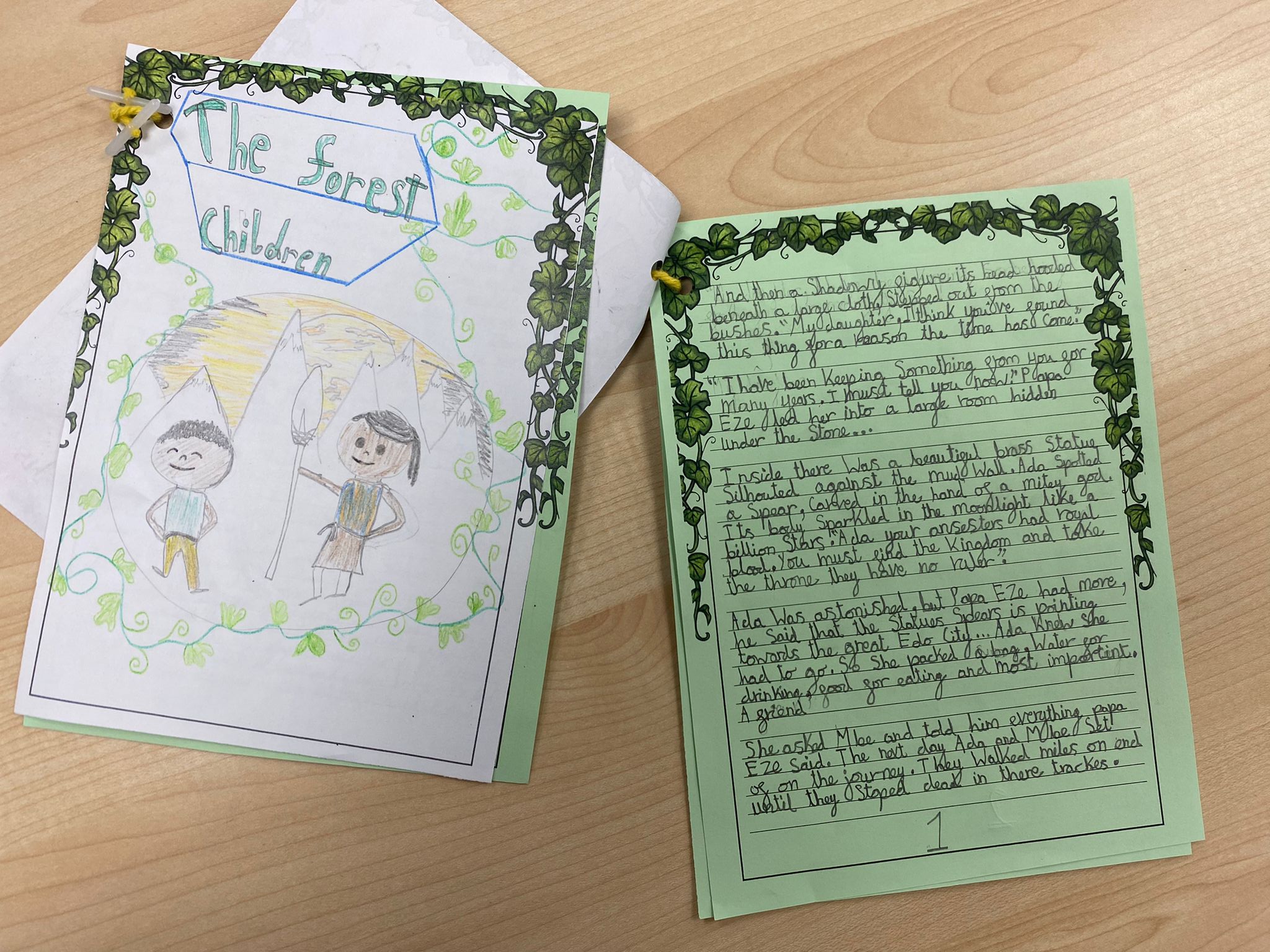 Poetry writing Story writing
Vision Statement

"Literature should jolt the senses, making us feel alive. In school, we only have time to read books that bite and sting… if the books that we read do not wake us with a blow to the head, what's the point in reading? A book must be the axe, which smashes the frozen sea within us. Literature in the classroom should have that extra bite – to surprise, challenge, delight and create wonder as well as the inexplicable charm of rhythmic and memorable language. We should read, explore and perform…"
Pie Corbett
Reading and Writing at Abacus Belsize Primary School
Children at Abacus are authors, poets, writers, reporters, composers, editors! Reading and writing are a crucial part of our curriculum at Abacus and underpins all that we do. By the end of Year Six we intend our children to have developed a love of writing and to be able to express their thoughts and ideas clearly and creatively. We are dedicated to enabling our pupils to become lifelong readers and we believe reading is key for academic success.
We intend to create writers who can re-read, edit and improve their own writing, and enable pupils to be able to confidently use the essential skills of grammar, punctuation and spelling. Writers are readers who 'magpie' words, phrases and ideas from their class texts and independent reading materials. We set high expectations for all our children to take pride in their work alongside allowing their imaginations to flourish.
Pupils will make excellent progress from their own personal starting points. By the end of Year Six they will be able to write clearly and accurately and adapt their language and style in and for a range of contexts, purposes and audiences. Our pupils will acquire a wide vocabulary and have a strong command of the written word. Most importantly, they will develop a love of writing and be well-equipped for the rest of their education. Children will freely express themselves through writing in English and other curriculum areas and will look forward to extended writing sessions where their put their skills to work.
By the end of year 6, children at Abacus are competent readers who can recommend books to their peers, have a thirst for reading a range of genres and participate in discussions about books. Children will have the skills to evaluate an author's use of language and the impact this can have on the reader and will use this in their writing. Children will read books to enhance their knowledge and understanding of all subjects on the curriculum and communicate their research to a wider audience. Children will have a deep love of reading and will look forward to tackling new books as they move to secondary school.
Writing Implementation and Progression

Here at Abacus, we learn to write using the Literacy Tree programme.
The process of writing starts with an engaging hook which lights a spark of imagination and gains children's interests. Children then explore the text, embed grammar and punctation skills and develop descriptive writing to create an extended piece of writing by the end of the unit.
Children are exposed to a wide range of texts and genres and explore the phrases, vocabulary and styles needed to create these pieces. In KS1 children write a variety of narrative stories and begin to explore more non-fiction texts as they move to KS2.
Teachers use a variety of quality first teaching sequences to prepare children for writing including, story mapping, short-bust creative sessions and toolkit planning. Children at Abacus love writing and often send their writing off to real members of our community- including the Royal family and Prime Minister!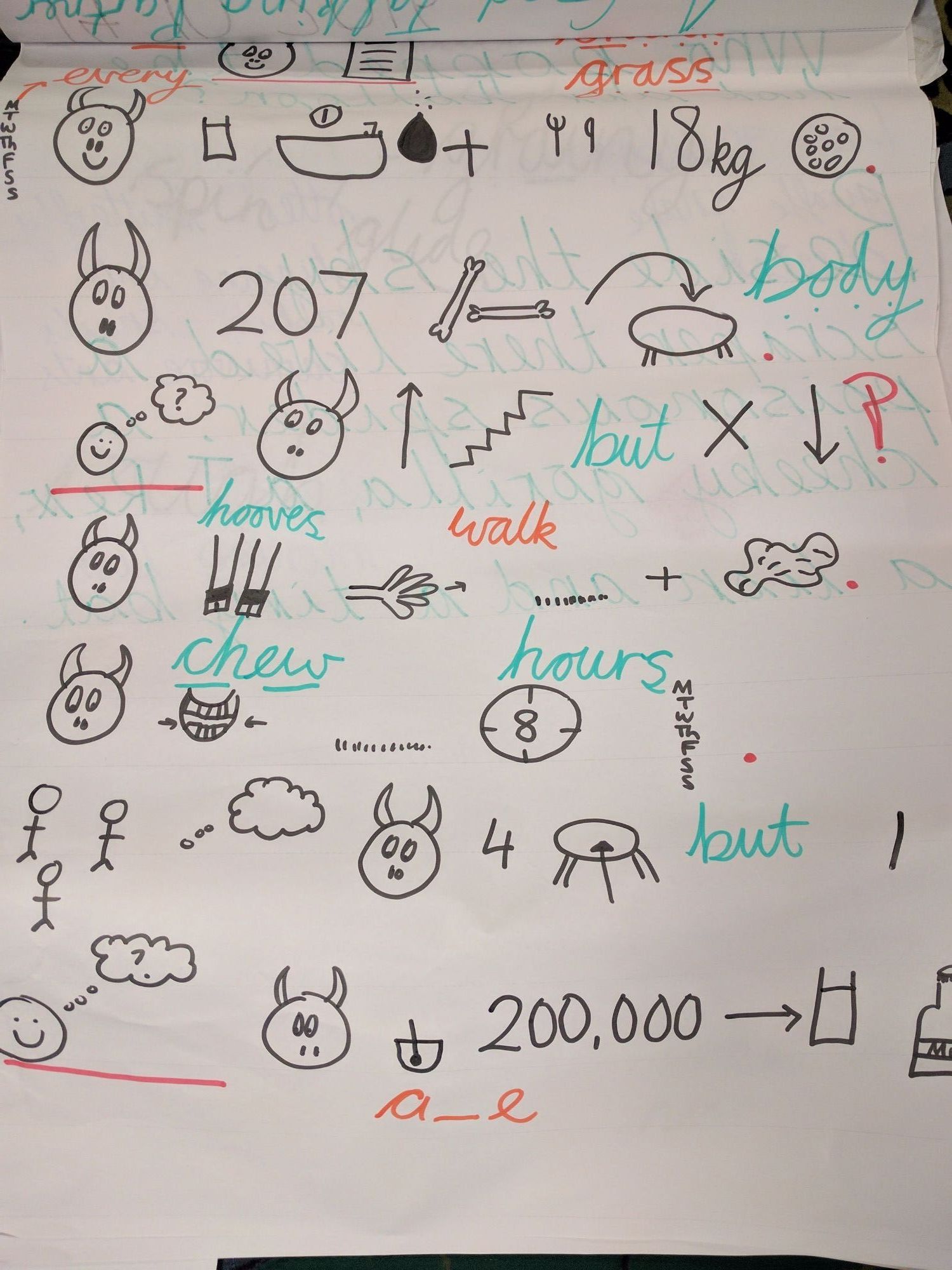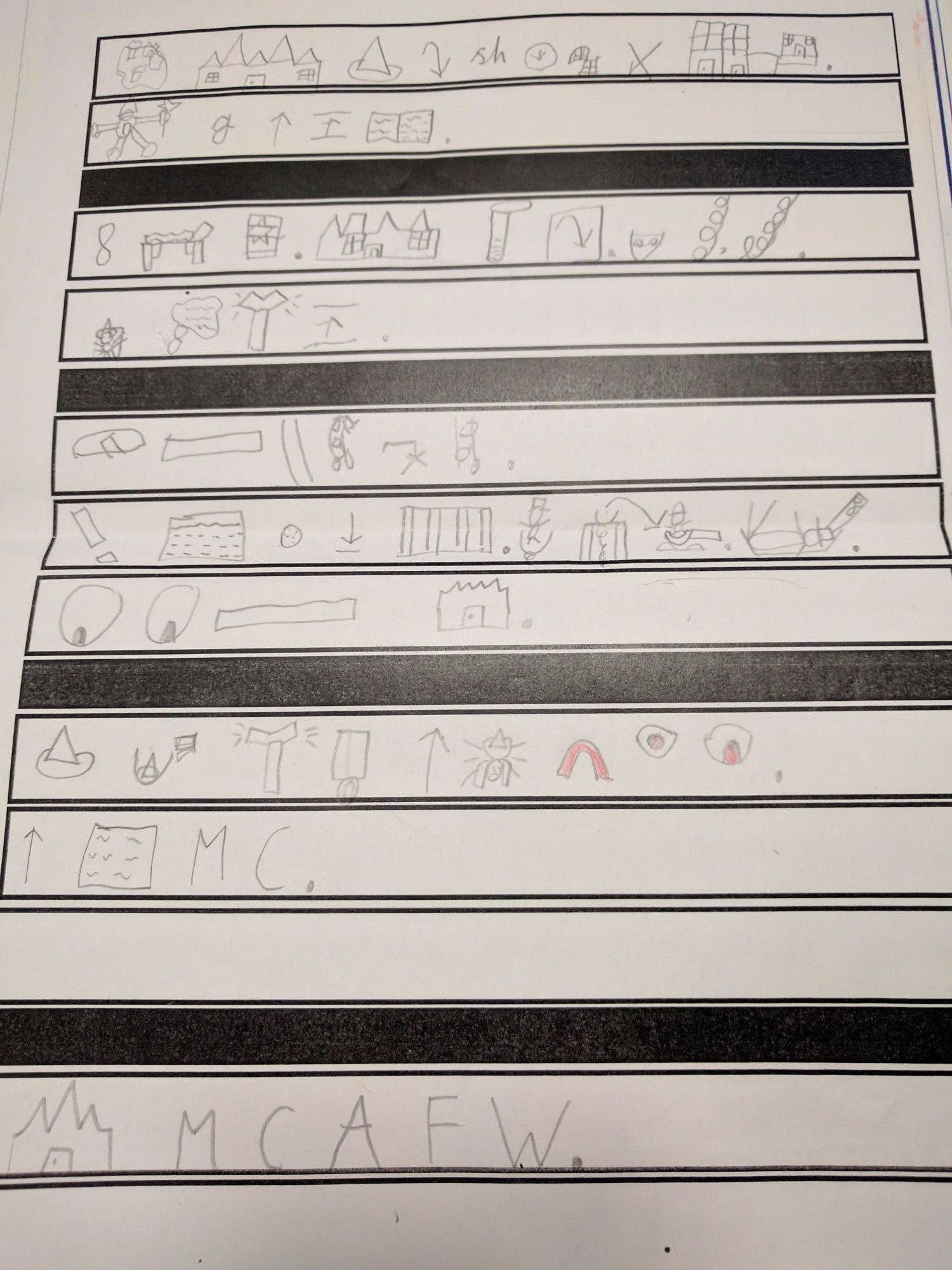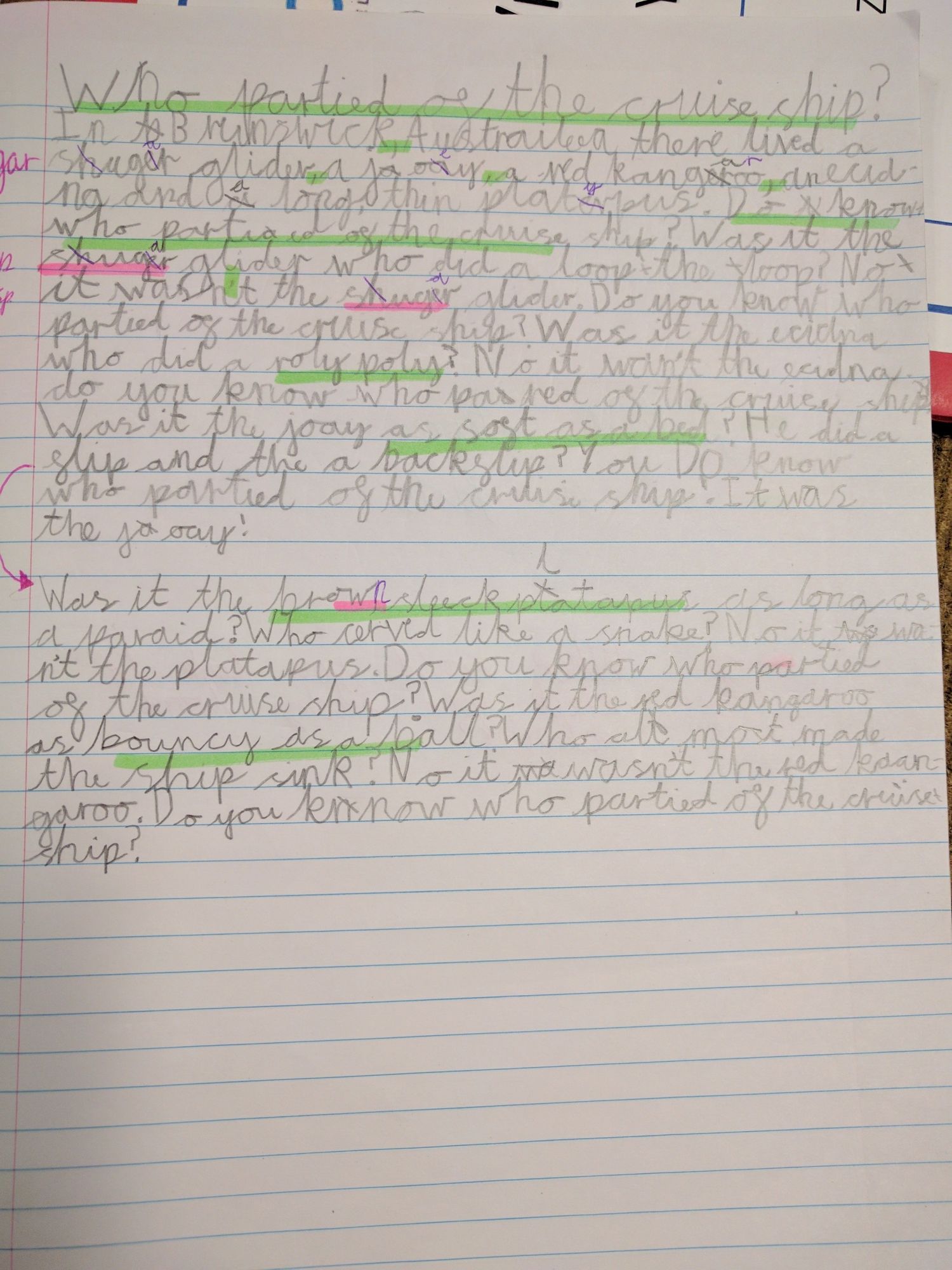 For more information about Literacy Tree- please click on the following link: https://literacytree.com/about-us/