Music
Vision Statement
Our vision at Abacus is to provide all pupils with a high-quality music education which engages and inspires children to develop a life-long love of music, increases their self-confidence, creativity and imagination, providing opportunities for self-expression, giving a sense of personal achievement. At Abacus, we follow the National Curriculum for Music. We use planning from the Charanga scheme of work which enables the children to engage interactively to learn skills based on listening and appraising, creating and exploring, singing, playing instruments and performing. Singing is central to the music curriculum at Abacus as research has shown that singing has a positive impact on emotional, physical and mental well-being. Every 2 years, the school has the opportunity to perform live at the Royal Albert Hall as part of Camden's Music Festival.
Music Implementation and Progression
Music is taught each week for a minimum for one hour a week. As part of our enrichment offer, each phase learns a musical instrument. Years 1 and 2 learn the recorder, Years 3 and 4 the ukulele and Years 5 and 6 the violin.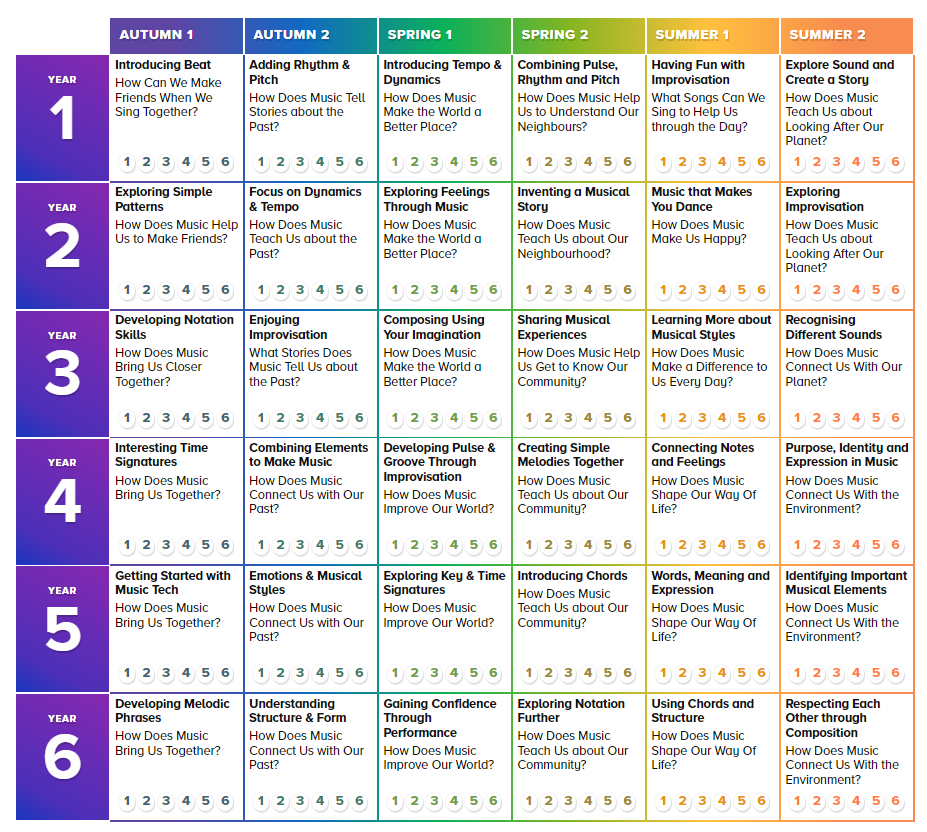 EYFS

Children in reception investigate Music through the specific area 'Expressive Arts and Design' and the prime area 'communication and language'.
Through focus groups and free-play activities in the learning environment, children are taught to how to sing songs, listen to, talk about and move to music and perform in groups or by themselves. Singing, rhymes and songs are part of the daily provision in reception as well as investigating music through the school's music programme: Charanga.