Staff and Governors
Vicki Briody - Headteacher
Vicki was born in the Welsh borders but moved to this side of the country to attend university. She joined the Abacus team in June 2013 to prepare for opening in September 2013. Vicki was previously a Deputy Head of a large primary school in Islington and brings senior leadership experience from an Ofsted-rated outstanding school along with specialist expertise in teaching Early Years children. She even taught in mainland China for a year and continues to brush up on her Mandarin along with the children! She achieved her Bachelor of Education with Mathematics from the University of Hertfordshire in 2004 and has taught in London ever since.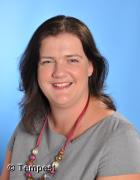 Stephanie Savvides-Howell - Deputy Headteacher, Designated Safeguarding Lead
Stephanie was born in London and attended primary and secondary school in Barnet. She achieved a BA (Hons) in English Literature at the University of Durham before spending a year as a Learning Support Assistant at Mill Hill County High School in North London. Stephanie gained her PGCE through the University of Leeds where she then continued to teach for a further 3 years. Stephanie moved back to London in 2009 and spent the next 6 years teaching in Hackney. She also co-wrote a successful Maths Programme which is now used across London primary schools. Stephanie recently visited schools in Singapore to further develop her understanding of Singapore Maths and had the opportunity to meet with the leaders within the Ministry of Education. Her findings were recently presented to the Department of Education with recommendations for the revision of our Maths Curriculum in the UK.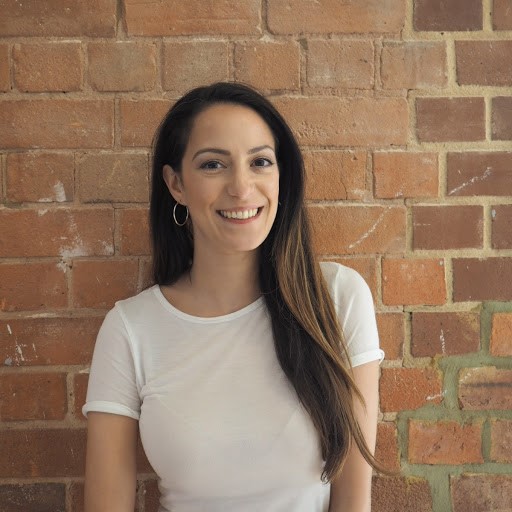 Melissa Chandler - Assistant Headteacher, EYFS Lead
Melissa was born in Adelaide, Australia and graduated with a BA in Education in 2004 with a language specialism. She then lived and worked in Japan for two years, teaching English to children and adults. Melissa moved to London in 2007 and has been teaching in the Early years and KS1 for 7 years, most recently in Westminster. Melissa joined Abacus in its second year and has quickly become a crucial part of the team. Melissa has recently conducted research in to children's reading and has been exploring strategies that support children in developing their reading skills as well as their fluency in understanding a range of question types.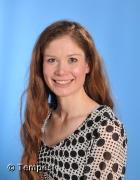 Tom Owens - Reception Teacher and SEND co-ordinator
Tom was born in Banbury, near Oxford. He achieved a BSC in Sociology at the University of Bath and after graduating, Tom worked as a care worker looking after and supporting elderly patients. He then supported adults with special needs, offering them support in their homes. Tom moved to London in 2012 and worked at Paddock Secondary School where he supported children with special educational needs. He then embarked on his PGCE at St Mary's University where he graduated as an outstanding teacher. Tom enjoys keeping fit and regularly cycles to school! Tom was awarded the "Teacher of the Year 2019" at the London Awards. We are very proud of him!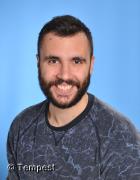 Megu Aoki - Year 1 Teacher
Katie Mumby - Year 2 Teacher, Key Stage 1 Lead, PPG champion
Katie joined the Abacus team in September 2018 as an NQT. Previous to her teacher training, Katie studied Human Geography at Northumbria University in Newcastle. She enjoys visiting her family in Yorkshire, travelling to new places and running. She loves working alongside the children and learning something new every day!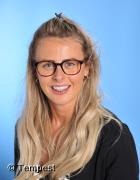 Rhian Gohil - Year 3 Teacher

Becky Sheppard - Year 4 Teacher
Becky was born in Hertfordshire and lived there until she was 19 years old. She then moved to Twickenham where she gained a BA Honours degree in Education with Social Sciences and English at St Mary's University. She previously worked in a school for autistic children for 2 years before joining the Abacus team in 2016 which she has loved ever since!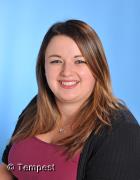 Claudia Quinn - Year 5 Teacher
Holly Lovell - Year 6 Teacher, Maths Lead & Key Stage 2 Lead
Wei Zhao - Mandarin Teacher
Nazira Begum - Y3 Teaching Assistant and First Aid Lead
Nazira was born in London and brought up in Belsize Park where she has lived all her life.. She gained her GNVQ in Health and Social care in 2009 and worked as an agency relief teaching assistant before joining us. She was very excited to see Abacus Belsize Primary School open in her local community, where she loves to work and play an active part in the children's journey through the school.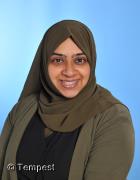 Toni Gill - Reception Teaching Assistant
Jackie Bright - Intervention Teacher and Attendance Officer
Jackie has lived in London all her life. She has been working in education for over 23 years, and has gained high quality experiences. She has an NVQ Level 3 in child care and Education and a HLTA Level 4. She enjoys working with children and seeing them blossom through their journey of learning. She says she loves working at Abacus with the outstanding team!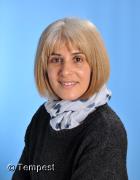 Rubena Begum - Teaching Assistant Year 6
Rubena was born in London and studied in the local area attending both High School and Sixth Form in Camden. Rubena completed her degree in Early Childhood Studies in 2013 and worked at a school in Kentish Town before joining us in September 2014. Rubena is very creative and is interested in developing arts and crafts in the school.
Nilgun Demir - 1-1 support - Year 2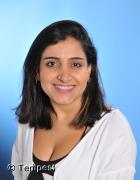 Alaya Begum - Teaching Assistant - Year 4
Anna Karge - Teaching Assistant - Year 1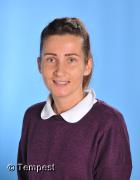 Nashima Khatun - Finance Officer

Nashima started her journey with Abacus as an office apprentice and now manages the finances.
Michelle Kiratzi - Office Manager
Naima Abdi - Office administrator
Claudia DeMatos - Facilities Assistant
Nadine Kanda - School Cleaner